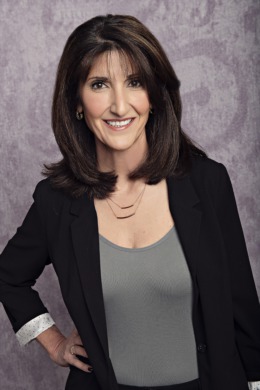 Denver-Boulder REALTOR® specializing in residential real estate, relocation and first time home buyers.
Sheri will make you feel immediately taken care of when you're in her presence. Your needs and concerns are always her main focus and she backs it up with her level of market knowledge and a strong passion for real estate. Her design sense has been part of her ever since she helped her dad at his carpet store growing up. She has an innate affection for homes, loving every aspect of them, from design and decor to location. Sheri moved to Boulder from the Los Angeles area in 1982 and immediately established herself in the Boulder community,  managing many local favorite businesses. Raising her 2 daughters is her proudest accomplishment however and you could feel that love as she served school PTO's and managed club teams. In 2008, she and her husband blended families (a mini Brady Bunch with no Alice)  and have since lived in Broomfield. Currently, her most prized title is being called "Nana". Sheri came into real estate with over 40 years of experience in business and sales and has worked alongside Lydia Creasey since 2015. 
Professional Qualifications & Designations
RE/MAX Executive Club, 100% Club: Award given in recognition of outstanding sales production.
RENE (Real Estate Negotiation Expert) Certification: The first and only negotiation credential recognized by the National Association of REALTORS®. The certification is conferred by the Real Estate Business Institute.
Certified Real Estate Divorce Specialist: Couples going through a divorce are experiencing one of the most stressful times in their lives. I have been trained in the real estate and tax aspects of divorce to better serve my clients going through this difficult life transition.
Marketing & Financial Analysis: I developed strong marketing and financial analysis skills through my past experience running my own small service businesses. I use these skills daily in buying and selling homes.
Designer: As an experienced designer, I can offer a unique perspective when looking for that perfect home that fits your lifestyle and can also put together a professional package when it's time to sell.
Personal Quick Facts
Sheri's family is a mini-Brady Bunch! She has two amazing daughters that she raised in Boulder. Her husband, Ron, has two terrific son's that grew up in Broomfield. They brought the families together in 2008, and their only disappointment was that "Alice" never showed up.
Formerly, Sheri Managed and Designed at Pottery Barn, Williams Sonoma and Crate & Barrel.
She oversaw Rocky Mountain Records through 1998 and was Co-Owner of the Video Station until 2008.
Sheri loves to travel to New Orleans to spend time with her oldest daughter.
Testimonials
Sheri is one of those rare caring realtors. Stayed with my wife and I throughout the entire process of reviewing different neighborhoods, and analyzing price vs value and appreciation potential. We were pretty picky with what we wanted. And Sheri nailed that with the home we bought in Erie. Can't say enough good things about her skills and caring approach!
Charles Tombazian
Sheri was absolutely incredible to work with!! She recently helped us sell our house in Edgewater, CO. She followed up on every detail with us and had great recommendations for painters and other workers to help get our house staged and ready to put on the market. Sheri helped to relieve any stress with clear and consistent communication and presented us with options on moving forward in the best way possible, always looking out for our best interests. We had a wonderful experience selling our house with Sheri and can't wait to work with her again to find our new home. Definitely recommend working with Sheri, her knowledge of the area and market is incredible and you will be in the best hands!!
Chris and Rebecca Goddard
I can't say enough about our experience with Sheri Brown. As a result of a company relocation, my wife and I needed to move to Boulder, CO from Illinois. Sheri spent the time to learn what we loved about our house in IL and how we envisioned our lives in CO.
She showed us areas she thought we might like and listened to us throughout the process. In a very difficult real estate market, Sheri advised us on bid strategy and negotiation. In the end, we found a house we love and were able to secure it because of Sheri's relationship with the listing agent. I would highly recommend Sheri Brown to anyone needing a top-flight real estate agent.
Brad Helmer
Sheri Brown is as good as they come! Her and her team truly take the time to understand the details of each deal as well as the specific needs of a buyer or seller. I have worked with Sheri as a buyer and seller and wouldn't choose anyone else in the Denver area. Sheri brings years of experience, knowledge, attention to detail, excellent customer service, and tenacity to get a deal done. She is also investor friendly. Whatever your real estate needs are, Sheri will definitely put your interests first and make you comfortable while you handle one of the larger decisions of your life.
Zac Parker
Sheri is simply fantastic. She is extremely knowledgeable and down to earth, and helped me navigate a tough real estate market with confidence. I always felt she had my back. She is also very personable and a pleasure to work with. I highly recommend her!
J. Orjuela Koop
More Testimonials